Having the straight teeth you desire isn't always easy. Because of this, many people tend to avoid straightening teeth and the hassle associated with traditional braces. After all, if you're an adult it can be embarrassing to have your mouth filled with wires and brackets.
Thankfully, there are now options for people wanting to have straight teeth, without the need for traditional braces in many situations! Our team offers one of these traditional braces alternatives: ClearCorrect.
Benefits of ClearCorrect Braces
Traditional braces can be awkward and even painful. It's not uncommon for patients to experience mouth sores and irritation of the insides of their mouths on their lips and cheeks. It's no wonder that so many people have developed an aversion to the mere thought of having to get braces.

That's why we're happy to offer ClearCorrect aligners to our patients! ClearCorrect is an invisible braces or clear braces system designed to help you have the straight teeth of your desires, using effective modern orthodontic invisible braces technology. This clear braces system has a number of benefits including:
Time: ClearCorrect clear braces for straight teeth are made to be time effective. In as a little as six to twelve months, you can have straighter teeth and a more beautiful smile than before.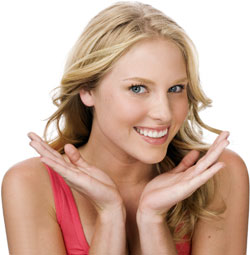 Appearance: Because ClearCorrect is an invisible braces system, it is made to straighten your teeth without being completely obvious. ClearCorrect straightening trays are clear and made to appear nearly invisible, so that you can straighten your teeth without having to worry about what others think.
Quality: This invisible braces system is designed and custom-crafted right here in the USA. Each set of ClearCorrect clear braces is made for the person who orders them, helping to ensure comfort, fit, and effectiveness.
Convenience: ClearCorrect is designed to be removable. This means that if you have a social occasion where you would rather not wear your invisible braces, it is as simple as taking your ClearCorrect trays out. It also means that you can continue to eat the foods you love and take care of your teeth normally.
Will ClearCorrect Benefit You?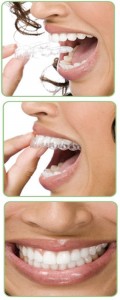 Depending on their dental history, adults and teenagers are both eligible for ClearCorrect. For patients with complicated dental cases we can help to determine the treatment option that suits your needs.
The following orthodontic conditions may be treated with ClearCorrect braces:
Overcrowding.
Spacing between teeth.
Overbites.
Underbites.
Crooked or rotated teeth.
Get Straight Teeth With Clear Braces in San Antonio!
At Jurich Dental we are thrilled to able to offer this fantastic invisible braces straightening system to our patients who would like to have straight teeth as well as improve their smiles. Have more questions for us about ClearCorrect? Contact our team today via phone, text, or email using the form on this page! Take a look at our dental financing options for clear braces.
You May Also Be Interested In