Tooth damage is both a health issue as well as a cosmetic one. Damage to your teeth can cause discoloration, decay, sensitivity, and lead to health issues with the rest of your mouth, as well.
Smile Restoration
No matter if your teeth are cracked, broken, or outright missing, at Jurich Dental we will help you decide the best restorative dental treatment for your teeth. Our team is thrilled to be able to provide restorative dentistry services and even more to our patients. We love to see our patients leave our office with a dramatically better smile than they came in with.
Teeth Repair and Restoration
If you have broken, cracked, chipped, or missing teeth, at Jurich Dental we provide treatment options that can help you get your smile back on track. Some of the repair and restoration options available for those with damaged or missing teeth and other dental issues include:
A tooth crown is a special protective cap—usually made of high quality porcelain—used to help repair teeth with cosmetic or functional issues, as well as used to help protect teeth that require some additional help. Tooth crowns can be used for broken teeth, sealing a root canal procedure, chipped teeth, attaching dental bridges with tooth crowns, restoring dental implants, and even more.
If one of your teeth has become deeply infected, a root canal may often be the restorative dentistry treatment that can help you get your oral health back to the standard you desire.
Root canal therapy involves first removing infected tissue from the tooth, then cleaning it thoroughly and sealing the tooth to prevent further problems. In most situations, a beautiful tooth crown is used to help protect your treated tooth for the years to come.
Dental Bridges
A dental bridge is a fantastic restorative dentistry option for filling in the gap caused by one or more missing teeth. Dental bridges are made to look like natural teeth and are highly functional. They help restore your ability to eat the foods you love and smile naturally.
In most cases dental bridges are anchored to the teeth on either side of the gap by beautiful, natural looking tooth crowns.
In the past, having a missing tooth meant you would either need to leave a gap in your smile, or fill it in with a dental bridge or other device. Now, using dental implants, your smile can receive a permanent teeth replacement solution for missing teeth.
A dental implant is a metal post anchored into the jawbone that provides an anchoring point for a restorative dental device, such as a dental crown or denture. This makes it so we can create "new" teeth where teeth have gone missing and provide permanent mass tooth replacement solutions.
Teeth Repair for a Dental Emergency
Cracked teeth can occur when you chew items like ice, popcorn kernels, pits, or something similar. Chipped teeth and broken teeth usually occur when someone has received a mouth injury—perhaps during a recreational activity or a vehicle accident. Though there are more causes for chipped teeth, these are the ones we see most commonly.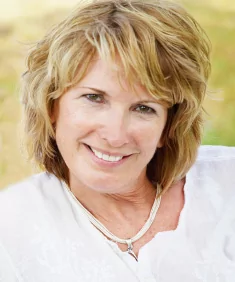 Cracked teeth: While you are waiting for care, take extra care to eat and drink items that will not damage that tooth further. Eat softer foods, and drink water rather than anything that is acidic or an extreme temperature.
Chipped teeth: If you can find the portion of the tooth that is missing, preserve it in a cup of milk after gently rinsing it in clean water.
Broken teeth: If you can find the portion of the tooth, pick it up by the top (called the crown). Do not touch the roots! They are easily damaged. Carefully rinse the tooth in clean water. Preserve the tooth in a cup of milk if possible.
Immediate attention is essential in order to repair your teeth and preserve the health of your mouth. In any of these events, call us as soon as possible, so we can arrange for your care!
Schedule a Restorative Dentistry Consultation Near Shavano Park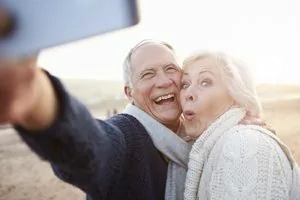 Questions? Looking to schedule a restorative dentistry consultation with us? Simply contact our team today via call, text, or email using the form on this page! Take a look at our dental financing options for restorative dentistry.
You May Also Be Interested In