San Antonio Implant Dentistry
A tooth implant is a more natural way to correct and provide a strong solution to the loss of permanent teeth. Trauma, disease, or extreme wear and tear can all result in permanent tooth loss for many adults. 
With dental implants placed by a qualified dental implant dentist, any problems created by tooth loss can be overcome. Dental implant procedures can increase confidence in your smile and provide relief from oral problems.
Dental Implant Benefits
Unlike other procedures that need multiple replacements over time, dental implants are designed to last for a lifetime. Some of the additional benefits of dental implants include: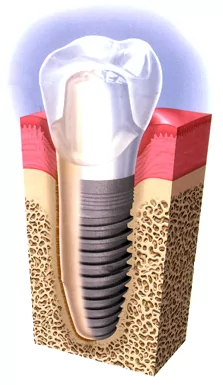 Looking Better | Dental implants look incredibly natural. Your friends won't know the difference.
Feeling Better | Dental implants are fixed in place within your mouth, making them far more comfortable than removable dentures or gaps in your smile.
Sounding Better | You won't have to talk differently to prevent dentures from slipping out of your mouth. Instead, the filled-in spaces in your mouth will improve speech so you can talk normally again.
Improved Function | Implants function as if they were your own teeth—giving you the freedom to eat the foods you love.
Boosted Self-Esteem | With your smile reclaimed, you'll feel better about yourself.
Longer Lasting | Dental implants are extremely long lasting restorations that can last a lifetime with proper maintenance.
What Are Dental Implants?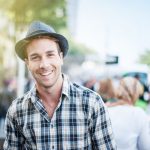 Dental implants work by taking advantage of the way bones heal and regenerate while adhering to titanium. Used in cosmetic dentistry since the 1950s, this procedure is a great alternative to other methods you may be familiar with, like dentures or dental bridges. 
While dentures or dental bridges work by resting on gums or anchoring to other teeth, dental implants are secured directly to your jawbone—just like your natural teeth. This makes them a much more comfortable and effective way to fill in the gaps in your mouth. Dental implants are long lasting and can be utilized to replace one tooth, or multiple missing teeth. 
Today, the use of a titanium screw gives a dental implant the ability to replicate the functions of the natural root of a tooth. Whereas options like dentures and dental bridges rest on gums and anchor to other teeth, dental implants create a more comfortable and effective way to fill in gaps without disturbing other parts of the mouth.
Through an exam and consultation with Dr. Jurich and Dr. Stewart, they can determine if you are a candidate for dental implants.
Dental Implant Options
Single Tooth Replacement
With single tooth replacement, the dental implant can be placed wherever there is a missing tooth to restore your smile to its natural state. One tooth implant can be placed to anchor a single missing tooth.
Multiple Tooth Replacement
If you have several missing teeth, there are different options for dental implants. You may be able to replace each tooth with a single implant, or you can have 2–3 implants with a bridge that spans between them for full arch replacement. The dental bridges and implant dentures used in these procedures are much more stable than traditional dentures.
The Tooth Implant Procedure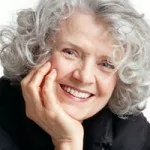 The procedure for dental implants is similar to one for a dental bridge or dentures, but because the process is much longer lasting, the time it takes to fit is slightly longer. While every patient has unique needs and goals, the general overview of the process is as follows:
After the dental implant dentist gives a thorough assessment of your teeth and oral situation, a dental implant is carefully positioned into the jawbone.
The jawbone is then given 3–6 months to fuse with the titanium dental implant to insure support for your new dental crown, bridge or dentures.
The last step is to add your new dental crown,

which is custom shaped to fit and blend naturally with your surrounding teeth

. When your implant dentistry is performed by an experienced cosmetic dentist, the end result looks beautiful and natural!
Schedule a Tooth Implant Consultation in San Antonio!
If you are missing one tooth or multiple teeth, come experience our amazing implant dentistry services at our San Antonio office today. You will be amazed at how natural a dental implant looks and feels. To get started, simply give us a call, text, or contact us using the form on this page. Take a look at our dental financing options for dental implants.
You May Also Be Interested In