Being confident about your smile leads to confidence in many other areas of your life. From confidence in a job interview to dealing with and meeting new people day to day, feeling good about your smile can help give you better self-assurance. A dental veneer is a thin shell-like cover, modifying and enhancing your natural teeth and providing you with that confidence you want.
Reasons You Might Need Porcelain Veneers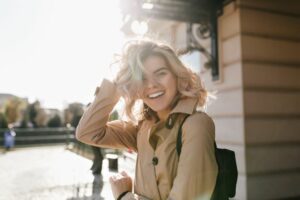 Over a person's lifetime, teeth can be altered due to things such as eating habits, excessive wear and tear, age, or genetics. These situations can cause teeth to lose enamel, become uneven, form fractures, and discolor. For some patients, crooked teeth are something they've dealt with their whole lives. Veneers can fix the following problems:
Discolored Teeth.
Worn Down, Weakened Teeth.
Chipped and Broken Teeth.
Misaligned or Uneven Teeth.
Irregularly Shaped Teeth.
Gap Teeth.
Dental veneers, also known as porcelain veneers, have the benefit of treating one or more of these outcomes with a single procedure. They can cover an entire tooth and are a great cosmetic dentistry solution.
Benefits of Porcelain Veneers
Natural Aesthetic | Porcelain veneers are the best solution for a dental overlay because of their realistic look. Since the material used in porcelain veneers is a glass-like ceramic, their translucency is almost identical to your own teeth, giving you a very natural smile.
Strength and Durability | When bonded to your teeth porcelain cosmetic veneers provide a very strong and lasting surface. They last for years and are resistant to staining from foods and beverages.
Renewal of Your Appearance | By concealing discolorations and imperfections, porcelain veneers renew your beautiful smile and increase self confidence in the process. They can even change the size, color, or shape of your teeth.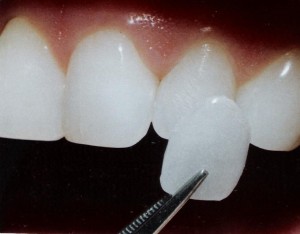 Dental veneers are custom fit to your individual teeth, resulting in the ability to create a smile that fits with your mouth—improving your overall look and feel. Each set of dental veneers is custom made to fit perfectly with your teeth, and fit comfortable in your mouth.
Schedule a Dental Veneers Consultation in Shavano Park
At Jurich Dental we will help you learn more about your options for porcelain veneers—especially how they can help you with cracked or crooked teeth. Call our San Antonio office for a dental veneers consultation, or fill in the contact form below. Take a look at our dental financing options for dental veneers.
You May Also Be Interested In